Thank you for registering! We sent you a confirmation email; please click the validation link to confirm your subscription.
Back to the newsroom
ENGIE and Infinium unveil a partnership to develop an industrial hub on an European scale to produce synthetic fuel in Dunkirk
The project was chosen by the ADEME (France's environment and energy management agency) in December 2021 to get financial support for its development. It is thought that it will represent more than €500 million worth of investment and is also being supported by the Dunkirk urban community, the Dunkirk Grand Port Maritime and the Hauts-de-France region.
It will help Europe achieve its targets in terms of using biofuels and e-fuels for air and sea transport (see Fit for 55, the EU's draft directive).
Other applications for the chemicals industry are also envisaged. The final investment decision should come around end 2023.
 "We are proud to be developing this large-scale project which combines innovative solutions designed to speed up the transition to net zero. "Hydrogen and e-fuels are going to have an important role to play in reducing the CO2 emissions of difficult to decarbonise industrial sectors, as well as in ensuring the sustainability of major transport companies", according to Sébastien Arbola, ENGIE's Executive Vice President. "The Reuze project is scheduled to come into commercial operation in 2026, and will support ENGIE's ambitious strategy of deploying 4 GW of green hydrogen production capacity by 2030".
"This is a groundbreaking moment for Infinium and electrofuels," said Infinium CEO Robert Schuetzle. "The future production facility in France is a demonstration of the huge commitment global industry leaders like ENGIE are making to reduce the carbon footprint of aviation, shipping and truck fleets. This unique partnership, based on CO2 from ArcelorMittal's steelmaking PRESS RELEASE Page 2 / 3 operations, is also a great example of what can happen when leaders from manufacturing, energy, government and technology come together with a shared mission."
"We are very proud that this consortium has chosen Dunkirk as a site for its CO2 circular economy hub. Producing e-fuels for the air and sea transport sectors is a way of reconnecting Dunkirk with its oil-refining past – except that henceforth this will be at a net zero industrial hub, guaranteeing long-term industrial development. The industrial hub will also get other manufacturers interested in growing and leveraging synergies interested in Dunkirk. The project will create jobs and new opportunities both for the region and for the country", said Patrice Vergriete, President of the Dunkirk Coastal Urban Community.
"We are delighted with this new industrial unit which will convert CO2 into synthetic fuel. It is fully in line with the strategy of decarbonising the industry-port area and the region more widely, something we have been working on together for several years now", said Maurice Georges, President of Dunkirk's Grand Port Maritime Directorate.
About Reuze
According to a Dunkirk legend, Reuze is a giant who protects the town. He is celebrated every year during the carnival. The word Reuze has elements in common with the characteristics of the project described above and has two meanings, depending on how it's pronounced: Reuze [røz]: "giant", referring to the large-scale the project; or "reuse" [riˈjuz] referring to CO2, heat, water and other ingredients all being reused as part of the industrial circular economy.
www.reuze.eu
Contact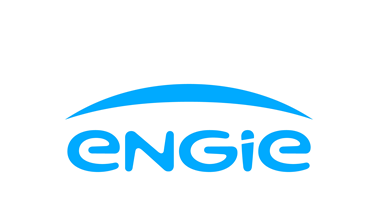 ENGIE Press
+33 (0)1 44 22 24 35
communication@press.engie.com